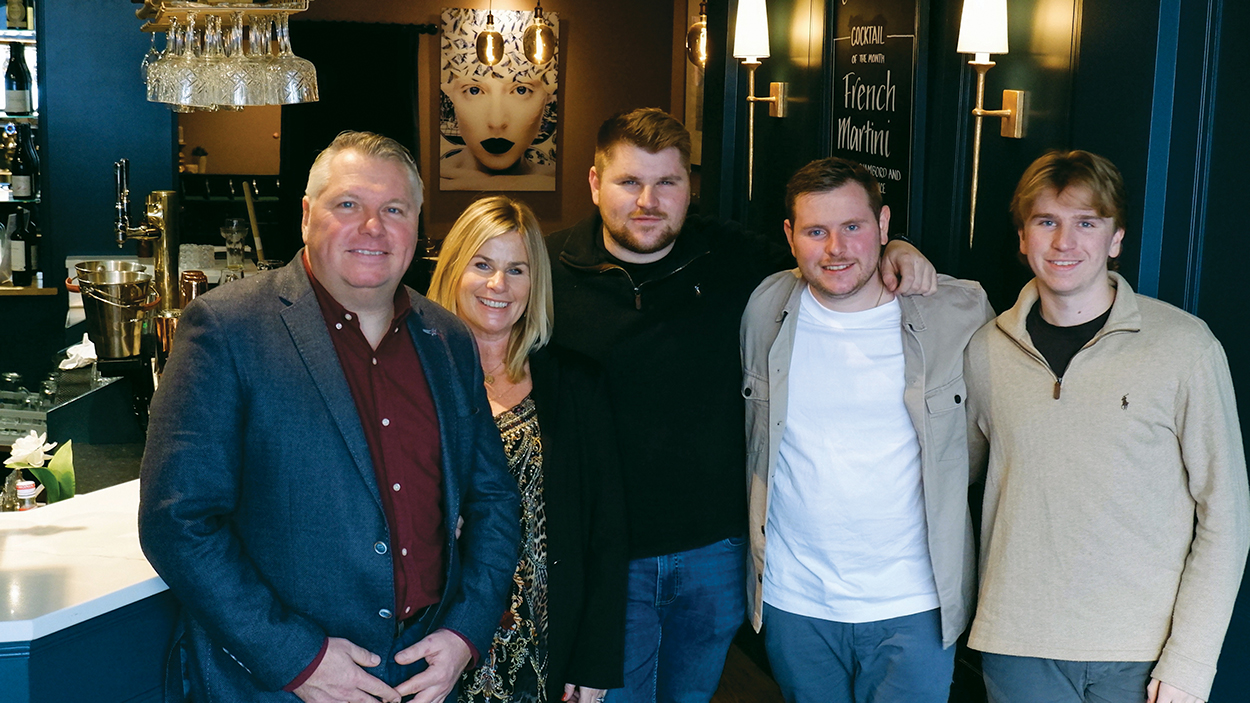 Marc & Michaela opened Bistrot Vérité in 2009, fulfilling their dream of running a small, authentic French-style restaurant. In 2017 Jacques joined his father in the kitchen having trained and worked in Michelin starred restaurants La Trompette in Chiswick and Restaurant Simon Radley at the Chester Grosvenor. Under Marc's guidance, Jacques became Head Chef at Bistrot Vérité in 2018. Second son, Charlie is also a permanent member of the front of house team who bring their own relaxed style of service to this family neighbourhood restaurant.
The family aim to delight with the sights, sounds, aromas and, most of all, taste of great cooking and to feed people well. We put our heart and soul into it and want our customers to enjoy every mouthful, every moment.
The menu is always changing, with seasonal, quality ingredients sourced locally wherever possible and given a French twist. We are very proud of what we have achieved so far at Bistrot Vérité and are happy to share it with friends and visitors alike.
In September 2021 the family opened Petite Vérité, a vibrant, buzzy new bar area allowing diners to enjoy pre and post dinner drinks as well as welcoming non diners for a glass of wine, a beer, or a fabulous cocktail. This extended space also offers more tables for Bistrot Vérité allowing even more customers to enjoy the delights of the kitchen.
Bon appétit, Marc, Michaela, Jacques, Charlie & Louis Verite